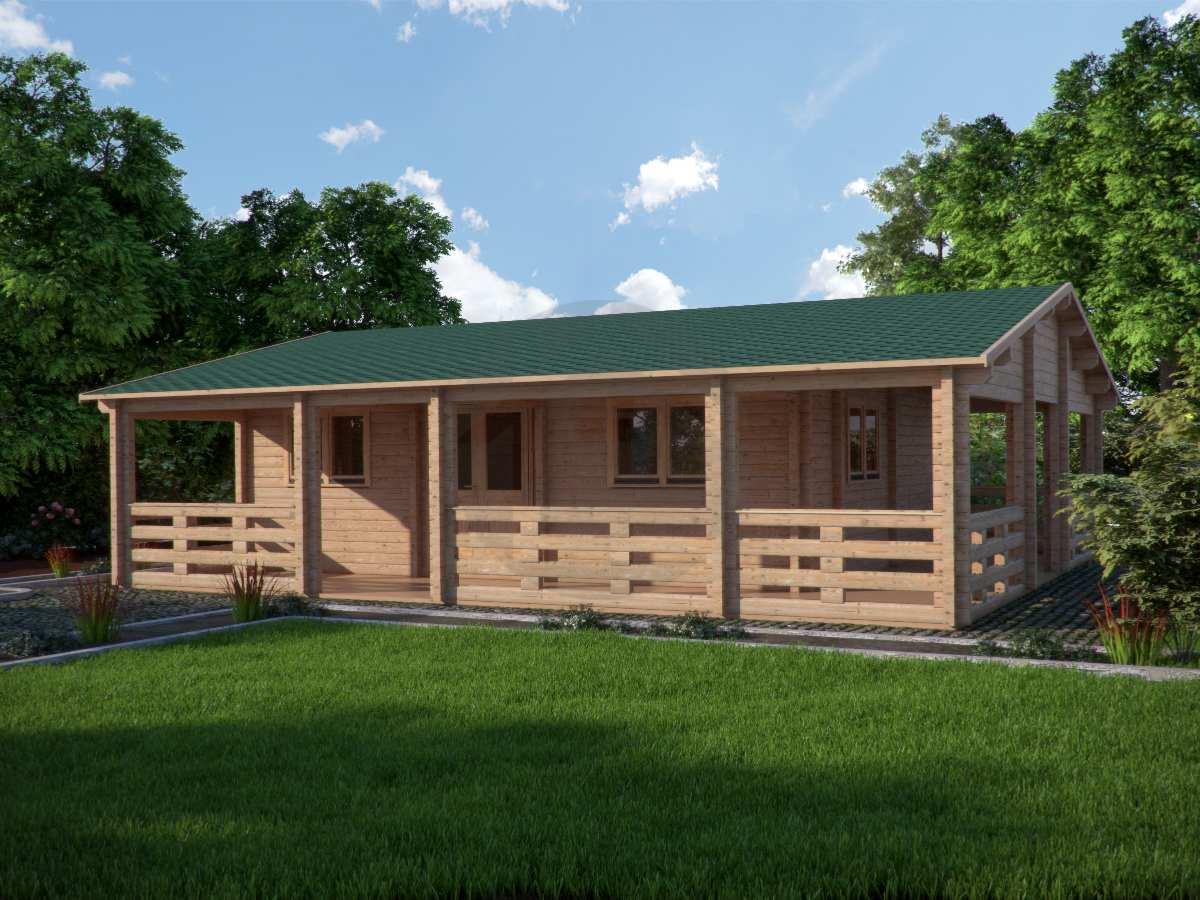 Welcome to our Case Studies page, where we showcase the stunning log cabin creations brought to life by Cosy Cabins. Here, you will find a collection of our most noteworthy and inspiring projects, each representing a unique vision transformed into a tangible reality. As a leading provider of residential log cabins in Ireland, we take great pride in the craftsmanship and attention to detail that goes into every structure we create. This page serves as a testament to our commitment to excellence and showcases the diverse range of log cabins we have designed and built for our valued customers. Whether you are seeking inspiration for your own project or simply appreciate the beauty and versatility of log cabins, we invite you to explore our recent projects and immerse yourself in the captivating stories behind each one. From cozy retreats nestled amidst lush greenery to modern log homes blending harmoniously with their surroundings, our case studies highlight the transformative power of log cabin living.
I am extremely happy with the services and professionalism of Bruno and his team. The attention to detail, knowledge, and experience of the team was very impressive and their work ethic was second to none. I went for a bespoke 6m x 4m cabin with a 1m x 2m toilet/shower room supported on groundscrews because of a steep slope. Progress photos are attached. Bruno organised everything from groundworks, services, groundscrews through to the finished cabin and I would highly recommend this company to anyone looking for a log cabin at an extremely competitive price.
Daniel O'Hanlon
I can't thank these guys enough for the amazing cabin in my garden. They were amazing from start to finish. I'm currently using my cabin as a cake decorating space in the back garden. It's the best investment I ever made. They really have made me love my job even more now I have my own space. The lads were also so friendly and always in touch with me through the process. Would recommend cosycabins 100%
Melanie Thompson
I had a one bed/home office log cabin built on time by Cosy Cabins in October 2022. Bruno and his team were lovely to deal with. Kept me informed and consulted me at every stage. I would highly recommend them!
Eibhlin
Thanks so much to Bruno and his team. I had a limited amount of space for my project but Bruno helped me plan and design all the layout and I'm absolutely delighted with the outcome so happy I went ahead with what I really wanted. As well as the cabin we have built we also added a decking and pergola as well that Bruno did and I'm over the moon with the result. Thanks again, it was hassle free all the works went smother than I ever expected thanks to Bruno and his team.
John Johnson
I had been looking around for a two bed cabin for awhile and heard about Cosy Cabins. I wanted a turn key option as I didn't have time to deal with all the different contractors etc. Bruno came out for a site visit and I was immediately impressed by his professional manner and knowledge. He oversaw all of the ground works as well as the construction of the cabin itself including fit out from start to finish. His attention to detail and great work ethic are second to none. He and his team are very nice to deal with and got the job done on time and on budget.
Chris Nicholson
I cant recommend Bruno and his team at cosy cabins enough. From when he came to measure the garden to from when he finished the job he went above and beyond for us, hes so professional and really knows what hes talking about. They had our cabin up in 4 days they works mental hours to make sure it was done this included Saturday and a Sunday! The cabin is just amazing the work on is just amazing he really is amazing at what he does. If anyone is looking for a cabin of any sort i would defo get in touch you will not regret it.
Christine Casey
Really impressed with the service and treatment I got, I have a specific project and Brunas helped me figure out the best plan and cabin for me, hes great to deal with, a gentleman. Highly recommend
Amber Amber